Victor Baroni is an artist from Troyes.
Who specialises in textures and working with stone and crystal.
He's always loved painting and drawing. It was only natural that he studied at Troyes Fine Arts School and graduated as a designer/illustrator after an online course.
Victor began his career working on portraits and illustrations. Figurative art taught him to handle composition, light and shade. The artist then moved into abstract art and showed his work at countless exhibitions in France.
Victor Baroni works mainly with acrylic and sometimes with oil for large pieces. His creative work starts with a photo or a soothing blend of colours that he likes.
He's inspired by the sleek and diverse colours of minerals. He explores the different textures, materials and clarity of stones and crystals to put them into his work.
The painter plays on the contrast between rough and smooth minerals such as amethyst, quartz and agate stones. Victor elevates his pieces with gold or silver leaf to make them "jewellery for the walls".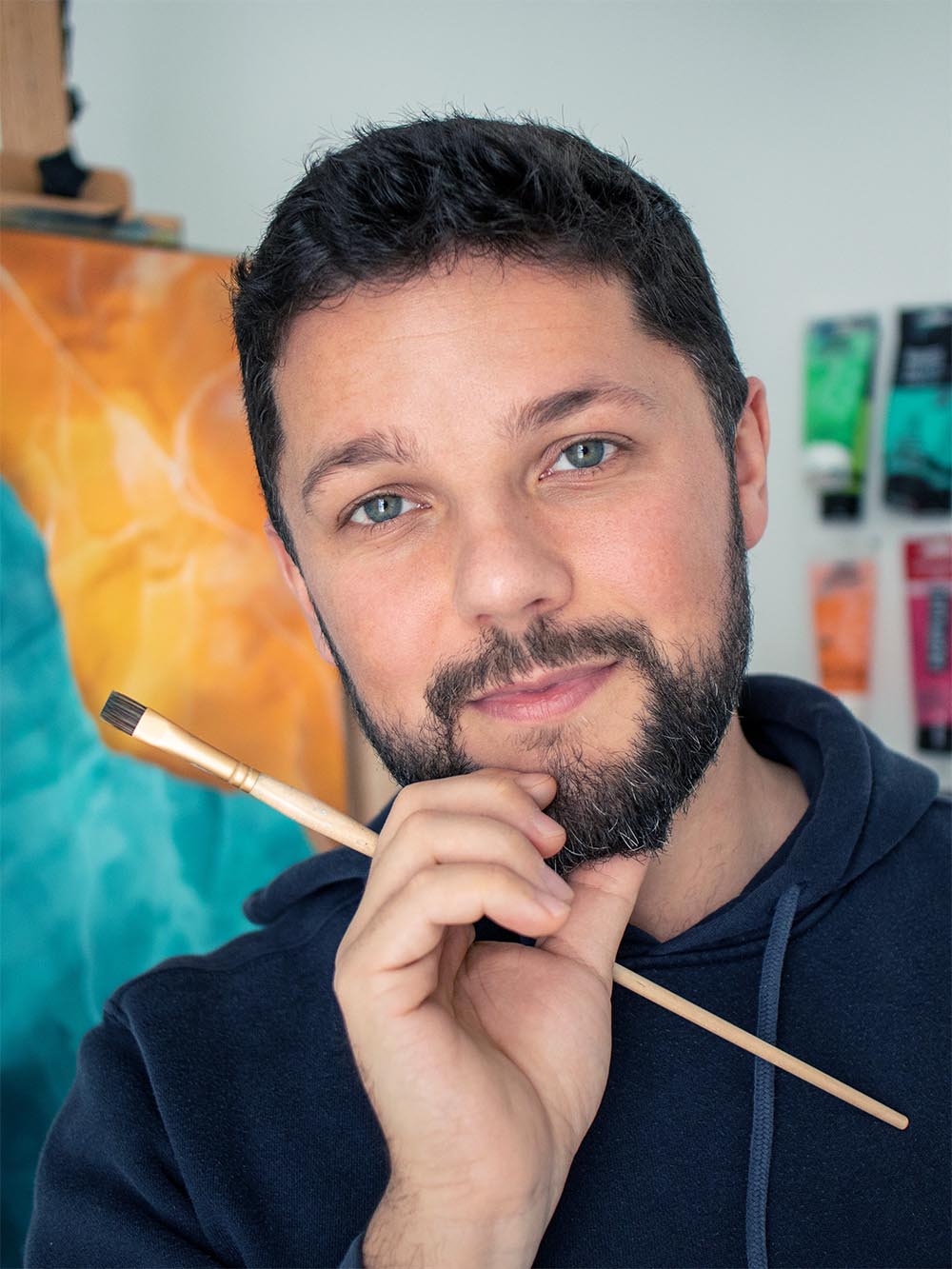 My past exhibitions, in progress or to come.